Choker strap? Probably the coolest, easier and sexier way to renovate and spice up any outfit, but what's that exactly?
Take a choker, add a bra strap right in the middle and you'll have a basic accessory with high potentiality! Indeed it can be used as a piece of your lingerie or as a real fashion complement.

I love it under a V-neck t-shirt as it creates a crisp geometry; it's like wearing a long necklace without that bother of having something swinging from your neck.

This choker strap is an Esty lingerie's handmade creation

and it's made up of elastic velvet, which is extremely soft to the touch, and metallic hooks. It's lightweight and feels like a second skin.
It wears comfortably around the neck and slip through any type of bra because it's easily adjustable. See how it's perfect with my Wonderbra!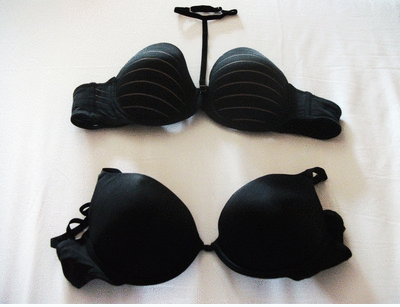 How to use an Esty Lingerie choker strap:
- slip and slide the bra strap through your bra right to its middle part (so that the strap will stay at the center of your chest once worn) and adjust it to fasten it;
- wear your bra;
- tie the choker and adjust it to fit your neck.
You're done and ready to rock!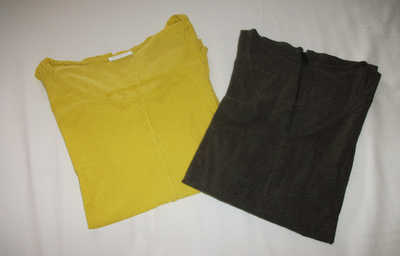 There are different models and colours, this basic black choker strap can be worn with black, grey or bright t-shirts and looks always peculiar.
From day to night, I've styled my new bondage-inspired "jewel" and refreshed these two old tees. Which outfit do you prefer? Lime green or grey? You choose!


Valentina Chirico aka Valens